Shaping Togetherlance.net
August 11, 2019
With the goal of growing a community of people around Partico, we organised two "meetups" in Spring this year. These meetups went quite well: even with very limited advertising, we managed to gather 8 to 10 people at both events.
As the feedback was positive, we decided to go ahead and to continue to organise such meetups. The goal is still the same: attract people who are looking for partners to initiate something new. We are not speaking of the conventional "entrepreneur" here, but rather of those who don't see themselves as entrepreneurs, people who have ideas and energy, but who prefer to collaborate, who are looking for partners to start their new venture.
None of these meetups were advertised under the name of Partico. This was done intentionally. What is the logic behind this? We see Partico as a community with "branches" in different cities, maybe at some point even in different countries. However, it takes quite an effort to launch Partico itself, as well as creating a new branch.
By establishing the meetups under a brand of its own and an independent community, we want to make it "simple" for interested people to start a local community, a community that can live on its own, but that can - if there is enough energy - evolve into a branch of Partico.
This new "community" is about to take shape under the name of Togetherlance.net. A new website is in the process of being developed and dates for next meetups will soon be announced. We are also working on shaping the formats and documenting things.
Please let us know if you are interested in joining in.
Related articles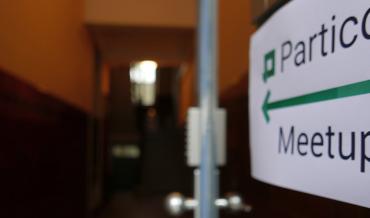 So far, We worked more towards the inside.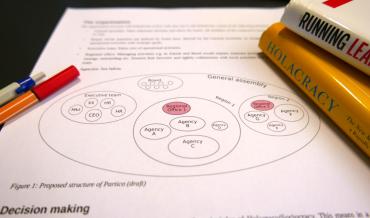 We had mentioned in our previous newsletter that we wanted to use Holacracy as a management principle. Why Holacracy and what is it actually?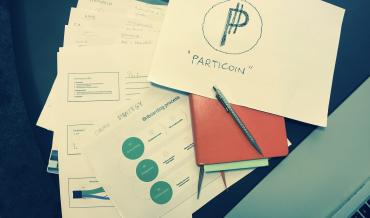 We've made it! The first Partico meetup last week gathered 9 potential members. Many inputs, loads of inspiration and encouragement, but also as many questions.